If you read my blog you will be familiar with some Bengali terminologies first one being, Dawat.
Dawat (دعوت) means an invitation to a feast or party.
n.) A festive or joyous meal; a grand, ceremonial, or sumptuous entertainment, of which many guests partake; a banquet characterized by tempting variety and abundance of food. 
I usually never like Dawats because I am not comfortable with my parents' friends. Most of the times, there is no one of my age and even if there is, we don't have anything in common to talk about so, it is always an awkward situation.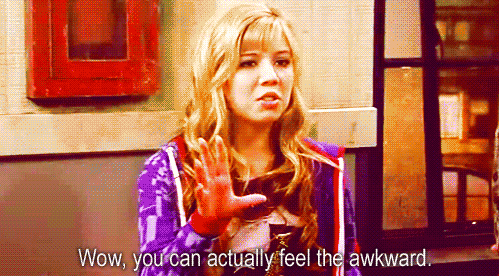 Since you don't have anyone to talk to, you would usually go there for the free food.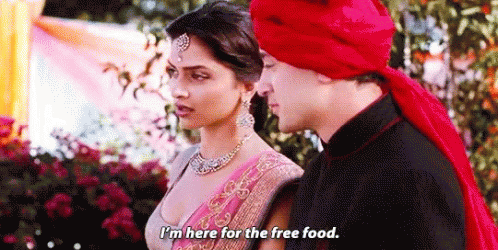 Here comes the biggest problem: I have never liked any of the hosts' food which is nowhere near my mum's cooking and I am not saying it because it is my mum but because she is genuinely the best cook I know and no one so far has complained about her skills. It's like eating Gordon Ramsay's food at home and overcooked and overly processed food outside. That's a total No-No!
So, do you ever attend any Dawats?
I do. Obviously, not everyone is a bad cook, there are few exceptions. You also need to consider the host's circumstances: the food could have been bad because the host was ill, has too many kids to take care of, has had a bad mood etc.. I am not that mean to judge someone's food by just tasting it once….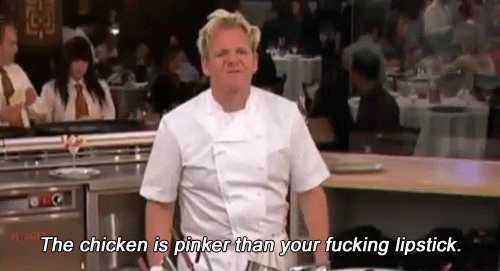 Surely, the first impression is important but it doesn't necessarily have to stay the same. I have been to a place where the hosts' food was quite below average but you can tell by the woman's worried face that she tried her best. She later explained, that she used to be a working woman and barely had any time to cook a proper meal. But you know, it's not always about the food but the hosts' behaviour and warm hospitality. I can go this lady's house again and again because she is genuinely nice, welcoming and actually tries her best to improve her skills.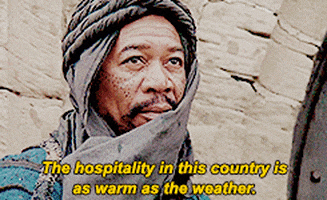 You need to remember that the host has spent time, effort and money to buy groceries to cook for you. You can't simply be disrespectful and cancel it without any notice. I try my best to attend every dawat I can, but sometimes I just feel way too uncomfortable or I have other commitments so my parents end up going without me.
I just can't be mean knowing that one day I have to invite people to my house and there is no guarantee that my food is gonna end up being delicious. I am not a bad cook but I have no control over any unlucky situations.
What do you do in a dawat?
You eat, talk, play games, watch news or videos and have fun in general. Depending on the time of the dawat, there is a snack session, main course session, dessert and tea/coffee session. It can last few hours to a whole day.
Any etiquettes?
Yes, there things you need to remember if you attend an Asian dawat.
✬ You, the invited person, need to bring a gift for the hosts (it's a worldwide common sense). Depending on how close you are to them and the occasion for the dawat, you can bring specific gifts. If you are new to the place just bring fruits and/or (Asian) sweets. If it's an inauguration (Milaad) for their new house bring flowers. If it's a birthday bring an appropriate gift or give money discretely in an envelope.
✬ Be aware of the Asian time management. If they tell you to come by 1 pm remember, everyone will come at 3 pm. We are almost always late!
✬ Bengali dawats tend to get loud. But it's nothing serious, just your typical political arguments among uncles which gets settled down with a cup of tea or coffee.
✬ Depending on how religious the hosts are, men and women may be in different rooms. You may not even eat at the same time, which brings me to my next point:
✬Kids usually eat first since you don't want them to starve and all they have is prawn curry and roasted chicken followed by men because for some people patriarchy is cool, women eat next and the hosts may choose to eat at the end. In most of the dawats I have been to, I was able to eat with anyone and at any time. Obviously, I feel quite uncomfortable eating with a bunch of uncles so I just prefer to eat with kids.
✬ There will some degree of food waste as not everyone will eat everything you make. Also, too many snacks can kill your appetite for the main course. At the end of the party, the host may ask you if you want some of the leftover food. So if you like a particular dish or if you don't wanna cook the following day, you just got lucky! 😉
An example of my recent dawat at my aunt's house:
and dawat at my house:
 This just a normal dawat, mind you.
And here is a proper feast:
these are typical snacks
I would really really love to attend a proper feast from different countries and experience the best food journey ever, but hey one can only wish! I first need to make a lot more friends. Haha.
See ya!
XoXo